The Asbury Ark Academy is a ministry of Asbury United Methodist Church. The mission is to aid in the education and development of inquisitive minds in a Christian and nurturing environment enabling children to grow spiritually, intellectually, physically, and socially.The Ark is providing a quality experience from  nursery to four year old children in the Bossier City area. We strive to provide a developmentally appropriate experience for each child within a caring environment. Our commitment to quality includes ongoing staff education and training, and the use of a well-respected early childhood curriculum. We pride ourselves on our strong preschool community that encourages parent and family participation and community outreach.
Your Child's Day
What will your child do at Asbury Ark Academy? Each day has a balance of structured and unst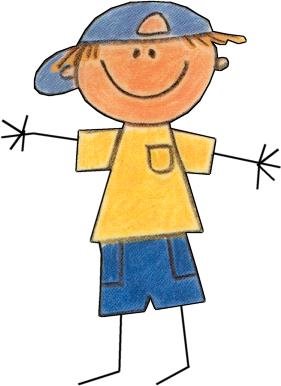 ructured activities that are both child initiated and teacher directed.
Your child can play and learn cooperatively with friends, explore materials and learn at his or her own pace. Although each class routine varies, all children have a greeting time, structured small and large group activities, planning and review time, snack time and active or outside play. Children have access to dramatic play equipment, art activities, music and movement, building and manipulative toys, reading books, and nature/science materials. Classroom materials are constantly changing as new themes arise or activities are introduced. There are also special days during the school year. Each class has a Thanksgiving lunch and a Christmas party. There is also Rodeo Day and 50′s Day. In addition, birthdays are simply and joyfully celebrated in the classroom. Children attend the Asbury Mission Pumpkin Patch in October, which is always a fun activity. Family events also occur throughout the year such as Grandparents Breakfast, Muffins with Mom, and Donuts with Dad. We have an End of the Year Graduation and a program for the 4 year olds and Bridge Class. We encourage you to be an active participant in your child's education and will invite you to be a parent volunteer.
Asbury Ark Academy's Program includes the following…
We utilize the A-Beka curriculum for an enriching experience in our classrooms. The A-Beka approach to Christian education keeps learning lively, interesting, and memorable. Our materials reflect sensible theory that is firmly anchored to practicality. A- Beka materials have been developed as a result of 50 years of actual classroom experience.
Weekly themes with a letter and number.
Enrichment five days a week. Activities include drama, cooking, science, computers, games, music and art.
Chapel is held on Wednesday mornings followed by a Bible Verse and activity in Enrichment.
Physical Education
Visual and audio storytelling through drama and puppets.
Development of fine motor skills through manipulatives and finger play.
Building confidencni mathematics through conceptual skills of sorting, sequencing and sizing.
Learning centers in each classroom.
Afterschool pick up from W.T. Lewis, Stockwell, Legacy and Benton Schools.
Ark Hours

Asbury Ark Academy provides part day learning experiences for children ages two to five/six years old. All classes begin at 8:30 am and end at 1:00 pm.
Extended care is offered from 7 am to 5:30 pm. We offer nursery to four year old care